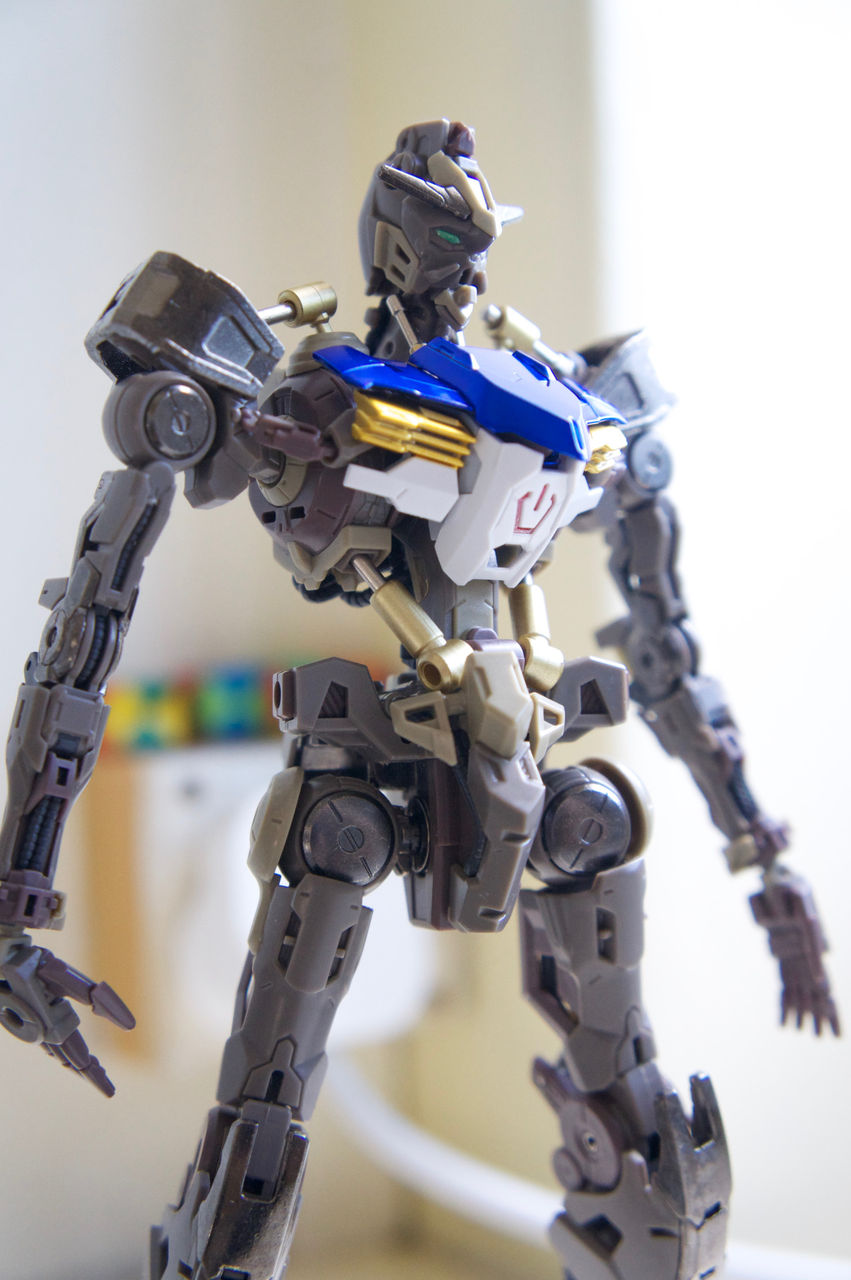 Now that I've got more time on hand, I finally got around to assembling the 1/100 scale "hi-res" Gundam Barbatos from the Iron Blooded Orphans series.
This is definitely the most unique gunpla I've put together thus far, especially since it came with the inner-frame fully assembled out of the box. My excitement for this kit had kinda worn off especially with the series ending quite a while ago, and since I just bought the PG unicorn a week ago. Anyways lets cue the theme song - "Raise your flag!~"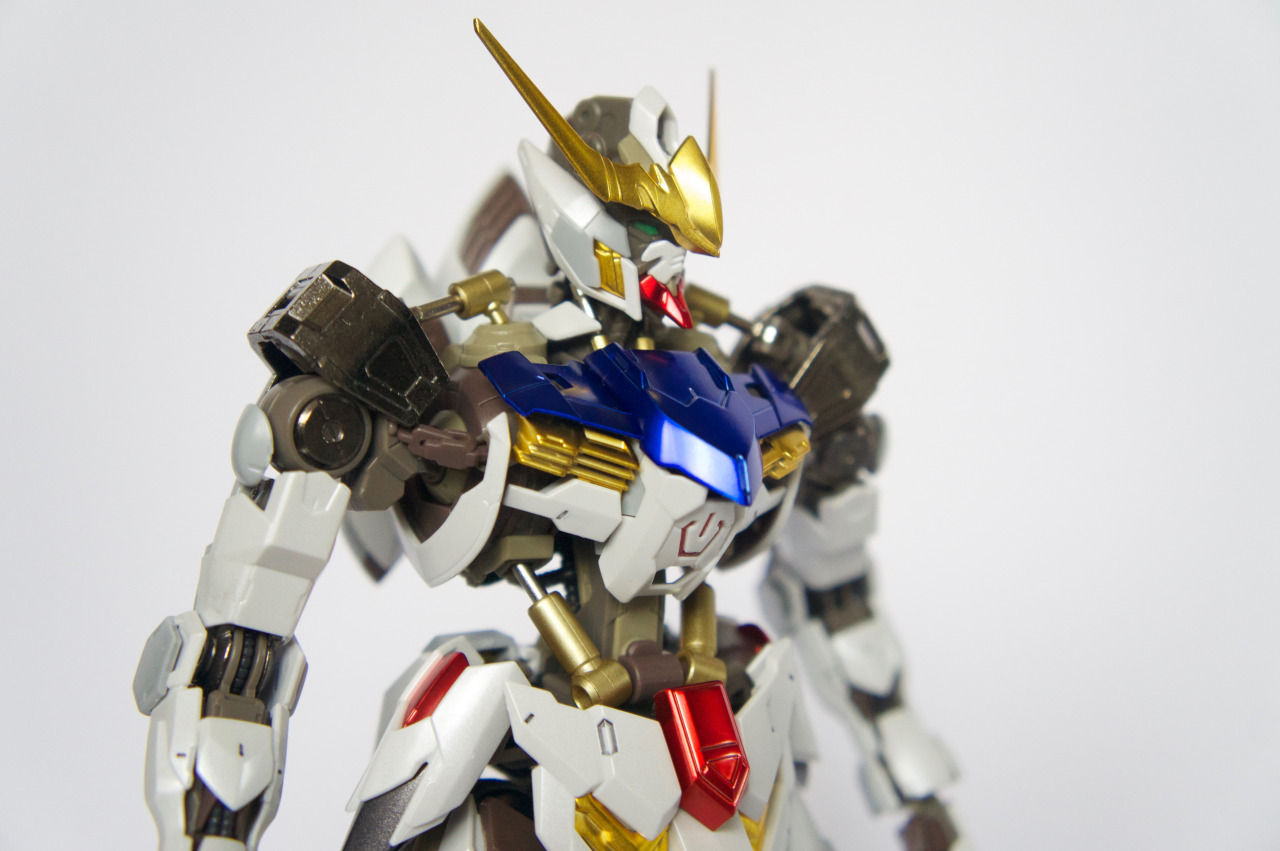 This is the second most pricey gunpla I've bought, but ironically, one of the easiest to assemble. I didn't start out being a fan of the Barbatos' design, in fact, I actually loathed it. As time went by, it's unique design started to grow on me, just like the red frame Astray did.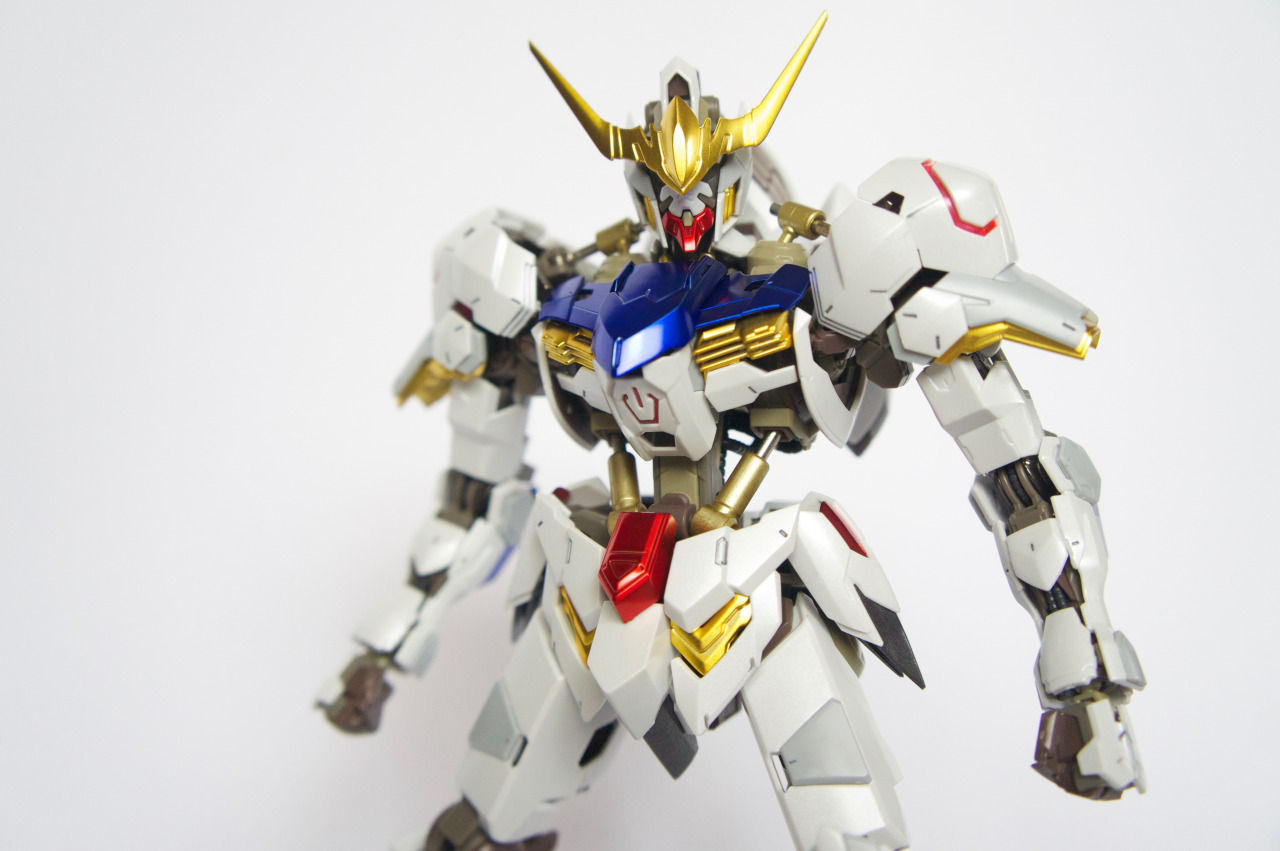 The main draw for this kit was the finishing on the armour. I do love those glossy pieces of red, gold and blue.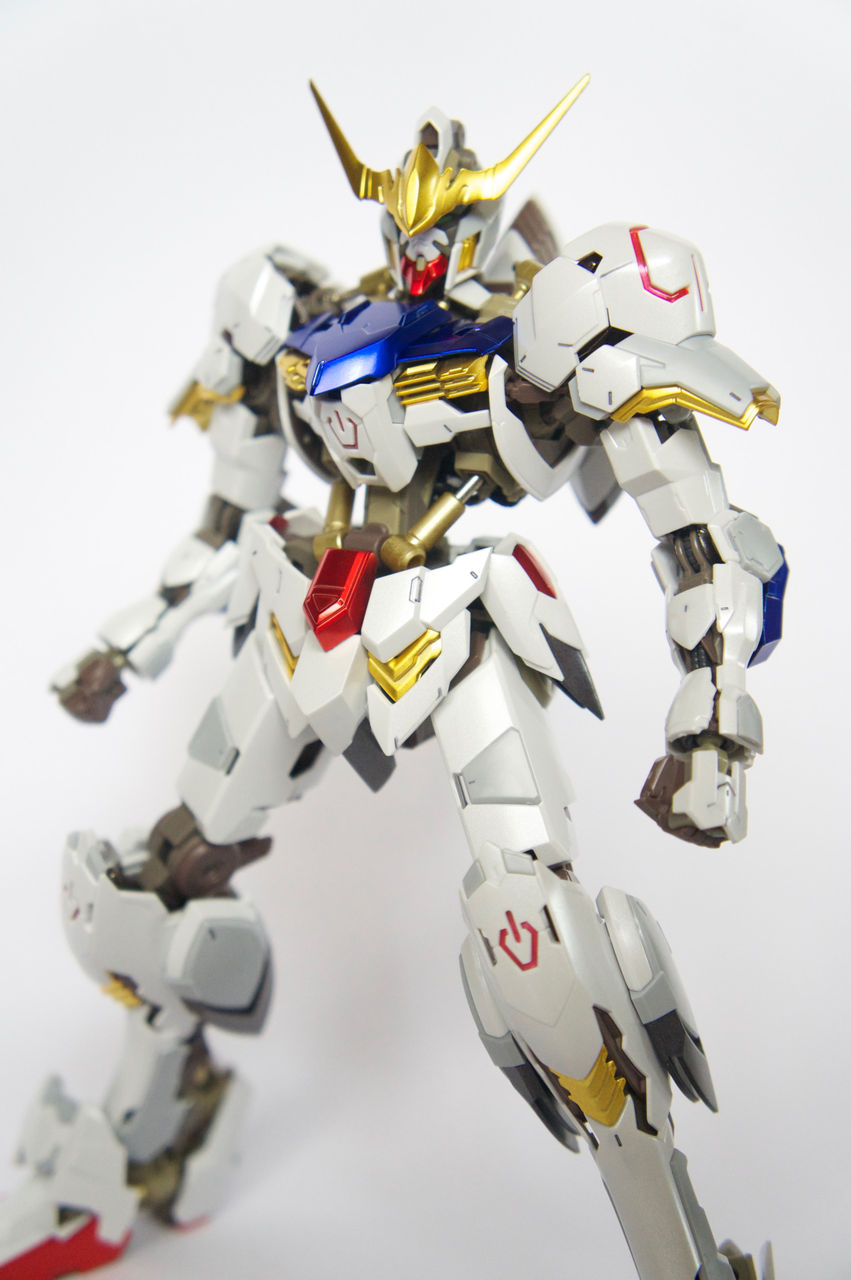 While this kit certain looks good, it has its fair share of shortfalls. While I knew what Bandai was trying to achieve, i.e., allowing the armour pieces to be easily removed, some of the pieces just come off way too easily. For example, the shoulder and feet armour pops off with minimal effort. The kit generally feels sturdier than ordinary master grade kits, and it doesn't topple easily, however, the swivel on the waist that connects the upper and lower torso feels too loose to the extent that mr barbatos is able turn his upper body left and right even if I were to hold his legs and shake him mildly.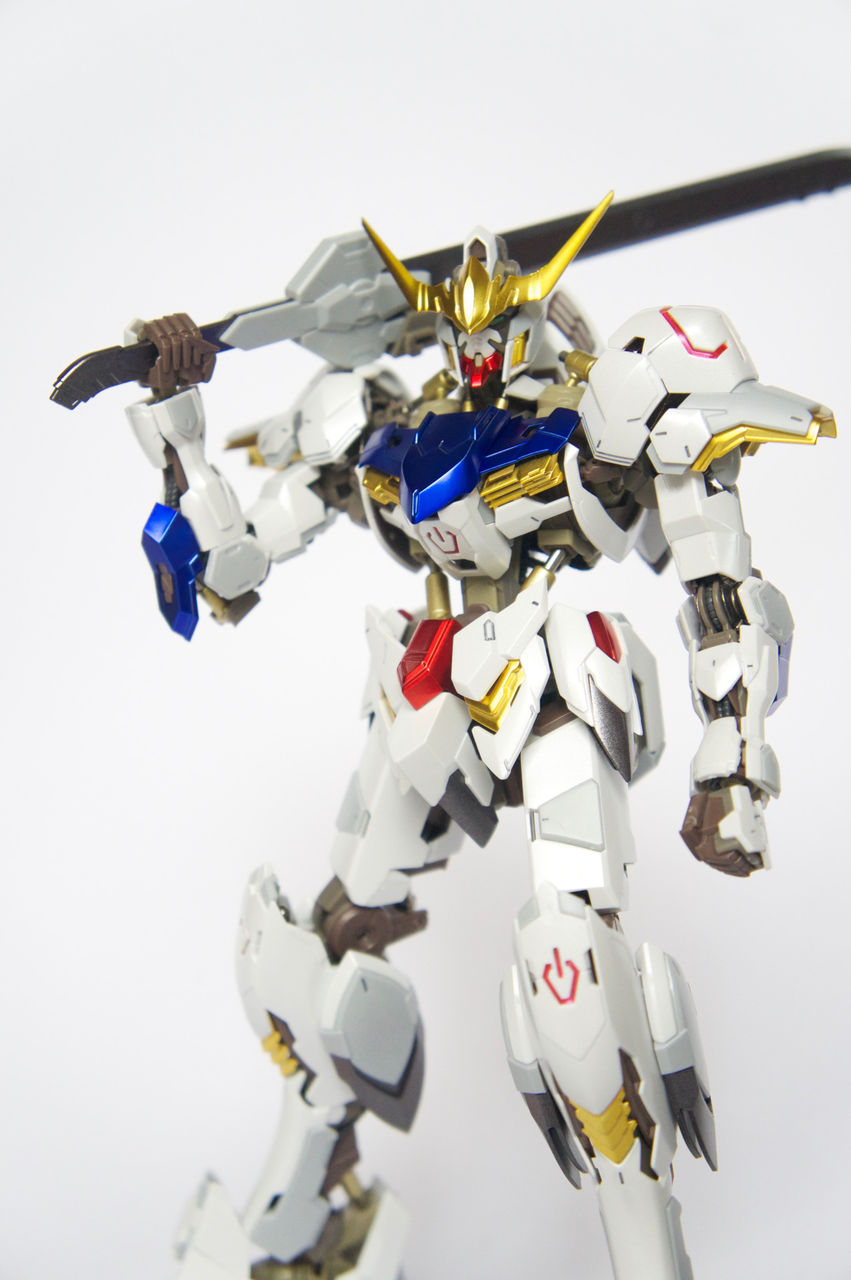 Another unique aspect of this kit is that there are almost no stickers/decals required. The only sticker available was a shiny green circle for the camera on his bazooka, which I didn't feature in this set of photos.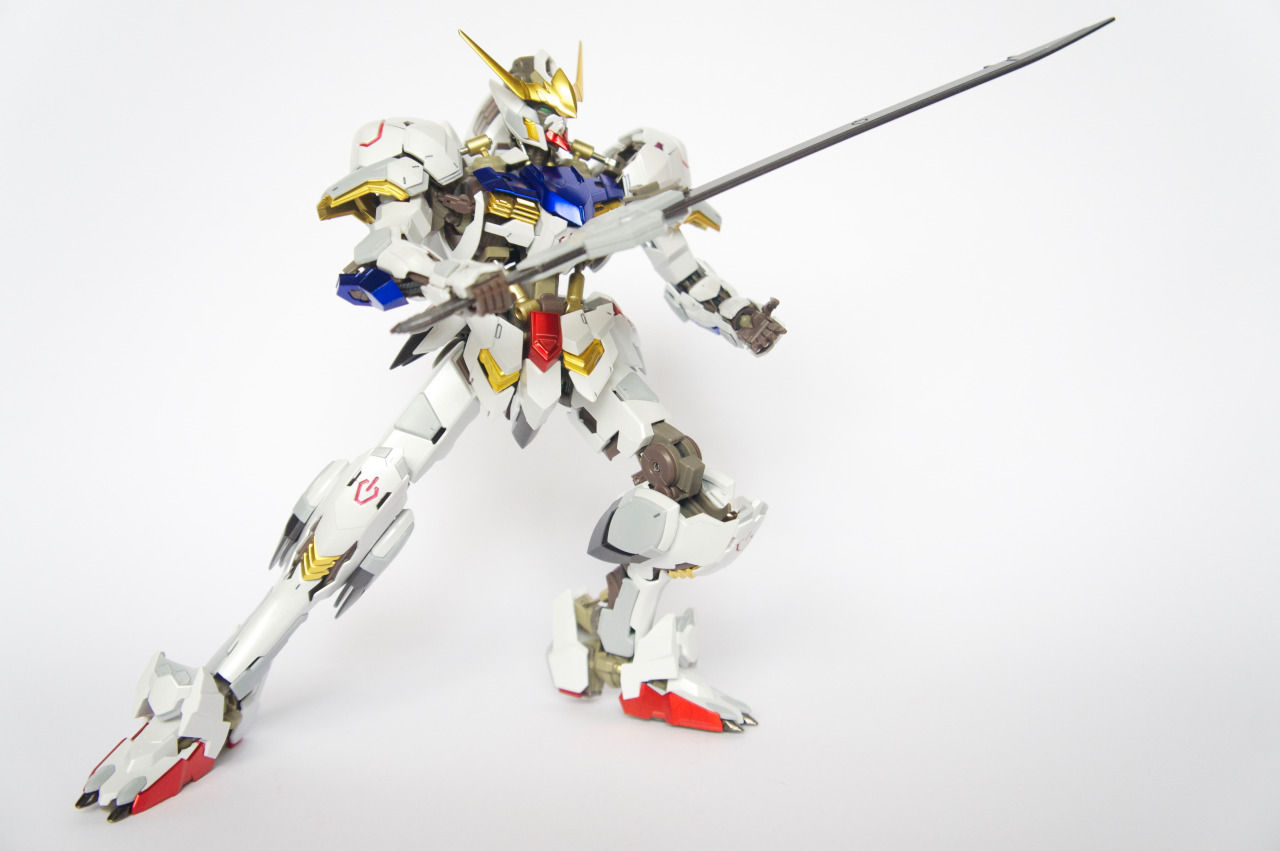 This kit has some good articulation, but some of the joints around the legs are really stiff. I felt as if I was about to break something as I attempted to adjust his thighs forward.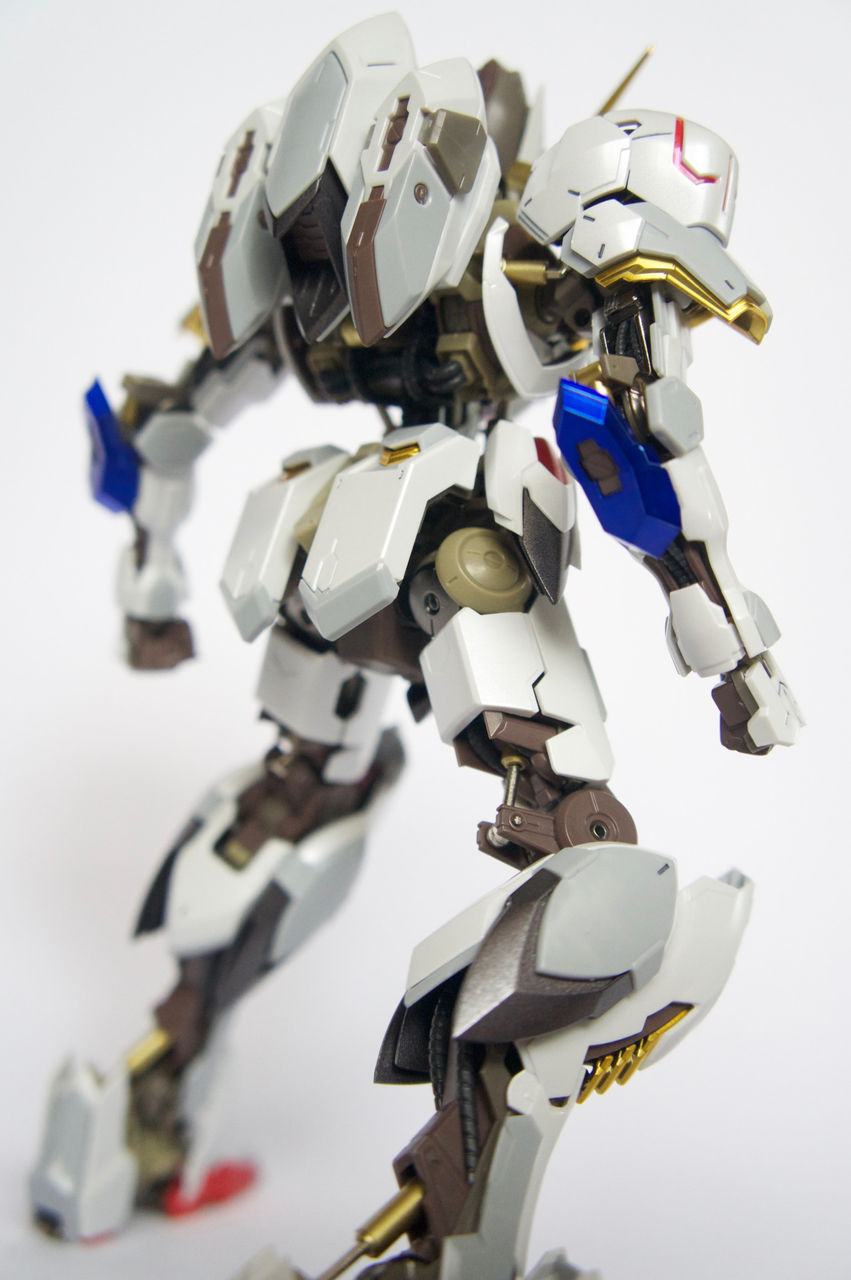 Overall, I do have mixed feelings about the "hi-res" Gundam Barbatos. In my opinion, it certainly is the best looking Barbatos model (out-of-the-box) that Bandai is offering. I won't deny it looks great on display but the retail price is a little on the high end. Posing this kit may be a challenge especially with some of those loose armour parts that fall or pop off too easily. 
In terms of value-for-money, I personally prefer a kit which comprises of more unbuilt parts than something which has already been half-assembled. That said, I was quite a fan of the IBO series and knowing that I'll eventually be adding this guy to my display shelf, the negative aspects of this kit, which I've read about previously, weren't enough to stop me from purchasing it.
→ranking
続きはこちらどうぞ(掲載サイトへ)
ブログランキングへ
[Twitterでの反応]
→ranking
続きはこちらどうぞ(掲載サイトへ)
ブログランキングへ