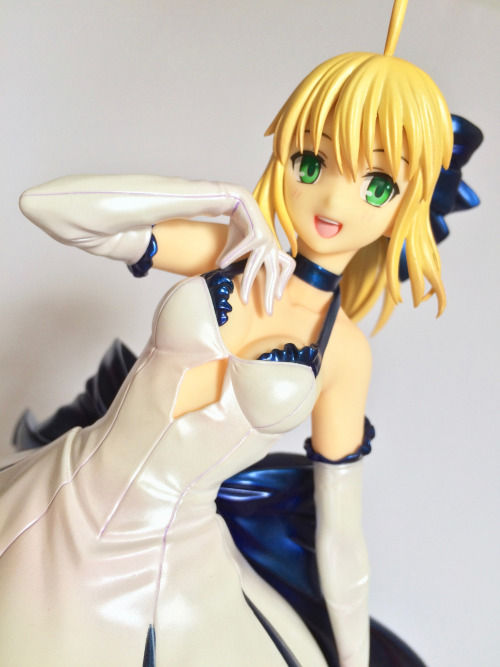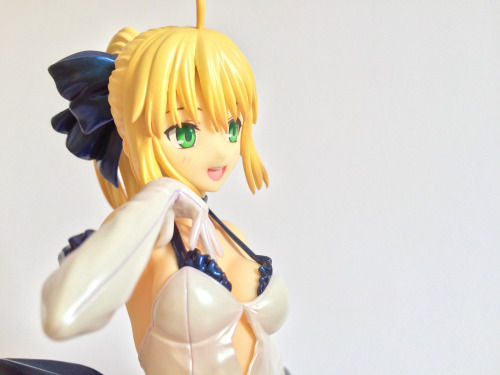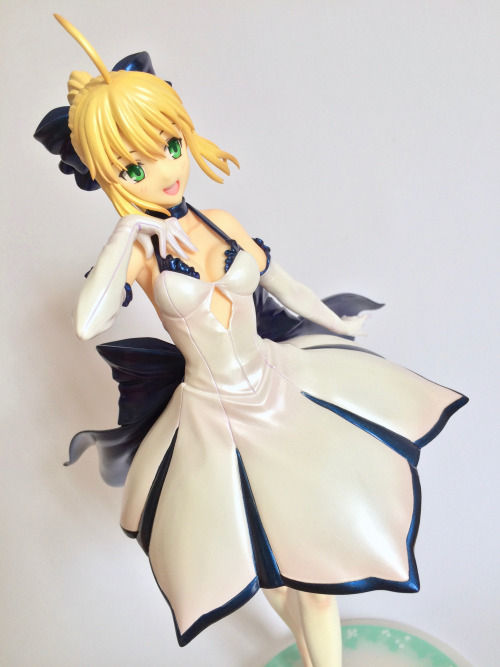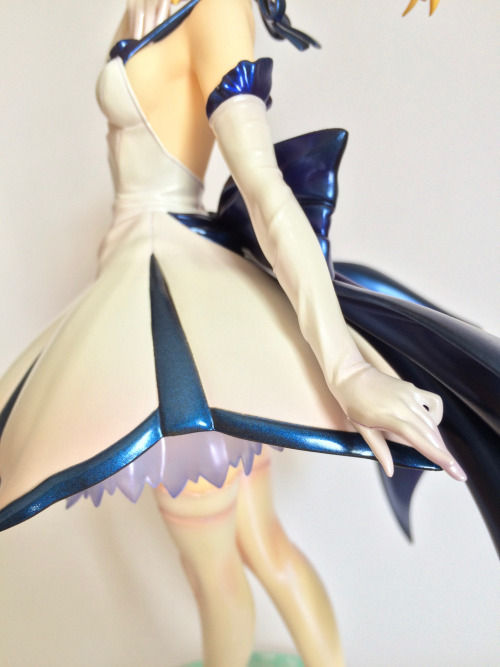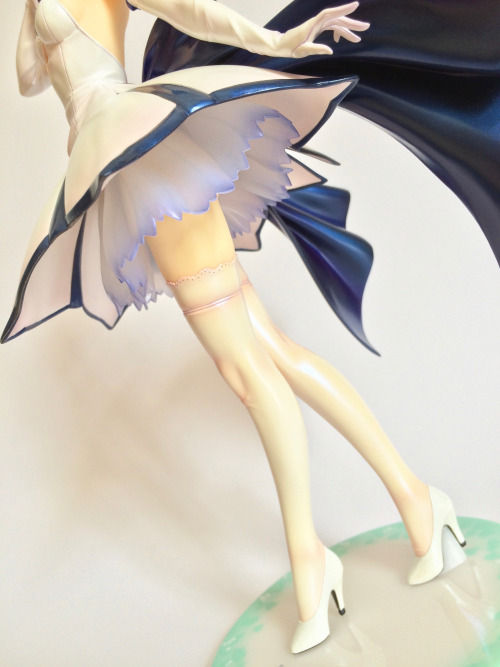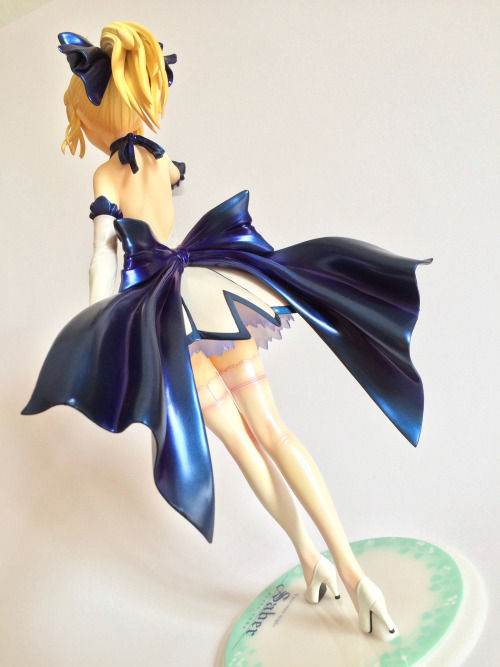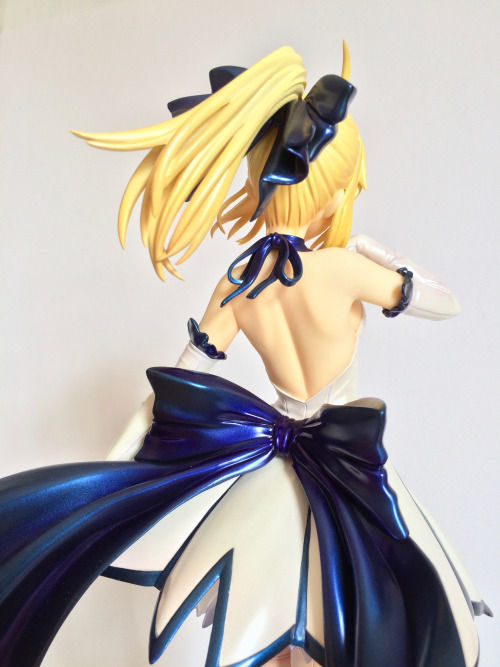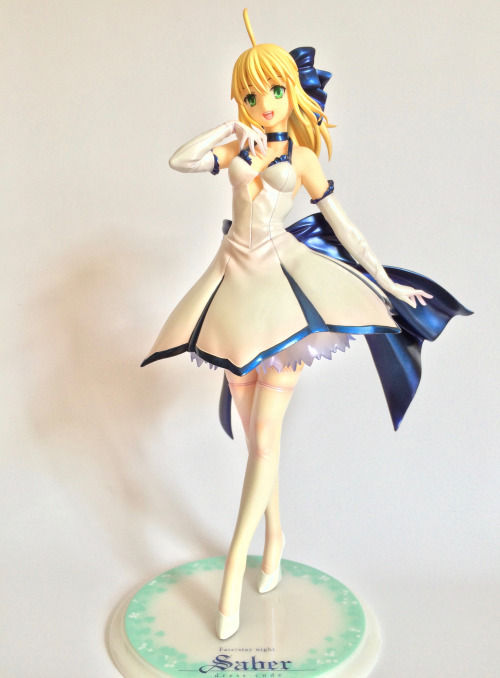 Here's my 3rd anime figure review, and it's Saber again! 
This time we have "Saber Lily Dress Code" by Alter. Having bought Saber Lily by Goodsmile previously, I can't help but compare between these 2 figures. First, while both are definitely top quality figures, there are some plus and minuses to these figures. Goodsmile's Saber has a dynamic pose as she wields her Caliburn, with the lower portion of her dress being partially suspended in mid-air. Alter's Saber on the other hand, has a pleasing although somewhat simple pose. Alter's Saber though, features a more adorable facial expression with her wide open smile.

Comparisons aside, Alter's Saber is on the overall an almost perfect figurine. The sculpt work is top notch especially with the fabric creases on her waist, stockings at the back of her knees, her ankle and around her gloves. One thing that really impressed me was the paint finish on her stockings. Not only is it given a nice pearl white tone with darker shadings around the knee area, there is also subtle yet visible blue sheen under certain angles when light reflects off the surface. Yet, interestingly, in some angles, this blue sheen is completely not visible. 
As I mentioned above, this is an almost perfect figurine (as subjective such a statement may be). I do find Alter's Saber somewhat tall - maybe a little too tall. She looks alright in photos, however, when looking at the figurine in person, I can't help but feel that her legs are a little too long in comparison with the rest of her body. If they had been approximately 10% shorter, her height might just be perfect. Aside from this somewhat minor issue, Alter's Saber is quite a sight to behold especially with the fantastic sculpt and paint job. 
Face expression: 10/10
Sculpt: 10/10
Pose: 8.5/10
Overall look: 9.5/10
→ranking
続きはこちらどうぞ(掲載サイトへ)
ブログランキングへ
[Twitterでの反応]
Some
RT @YOON_AMBUSH: Here's my outlook on design / creating. #AMBUSH INTERVIEW now up on https://t.co/LDJ5vkpPqz | 真実の行方、越境するクリエイション https://t…
2016-03-07 00:38:34
→ranking
続きはこちらどうぞ(掲載サイトへ)
ブログランキングへ